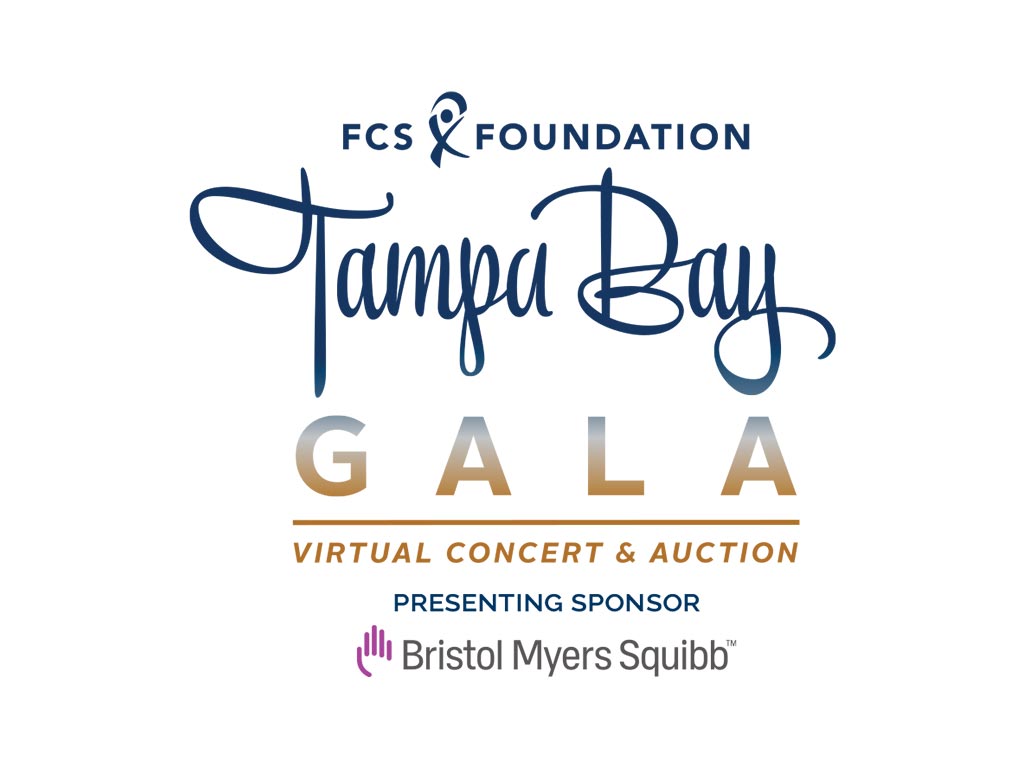 Tampa Bay Gala Virtual Concert and Auction 2020
Virtual Concert and Auction
In light of COVID-19 and our concern for the well-being and comfort of our guests, volunteers and staff, we are moving the Annual Tampa Bay Gala event on October 8, 2020 at Armature Works to a VIRTUAL EVENT! Thank you for your understanding and your ongoing support of FCS Foundation! Powerhouse The Next Generation is proud to be performing for the Joan L. Kidd MD Fight for Life Concert Series! Our emcee for this special evening is David Shipman – a former Ringmaster for Ringling Bros, Barnum and Bailey and talented personality.
Honorary Chairs: Y. K. Peter Park, MD and Egberto Zayas, MD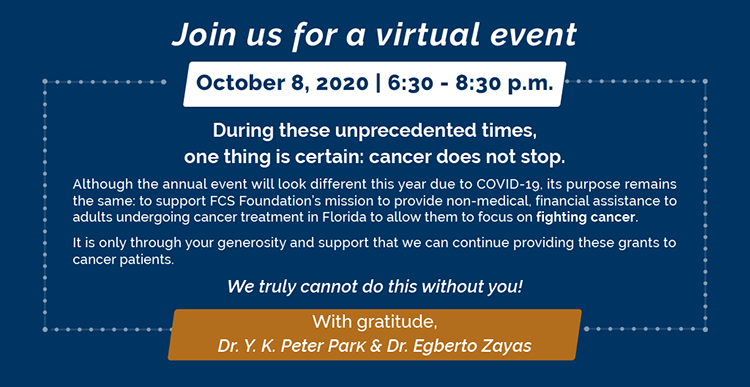 Powerhouse The Next Generation


Powerhouse The Next Generation's attention-to-performance-detail and accurately replicating the songs that you love, as originally performed by the iconic artists you love. If you want to hear the best music from the '70s, '80s, and '90s, then Powerhouse Next Generation is the band that delivers a first-class concert show!
This LIVE program promises to deliver great music for a great cause!
*Sponsorship packages & pricing may be subject to change. Event sponsorship commitment, artwork for ad, logo and payment deadline is four (4) weeks prior to the event. All sponsorships are non-refundable. The FCS Foundation is not responsible for cancellation of certain aspects of an event, including entertainment.