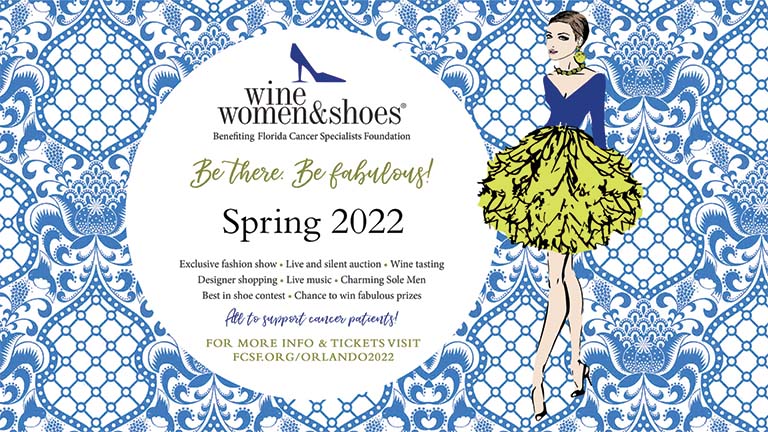 Wine Women & Shoes – Orlando
An engaging and exciting fundraising event where community-minded, philanthropic women (and a few good men) gather to sip, shop, savor, and support a worthy cause in a chic, fun, and innovative way.
Hotel Accommodations
Below is the link attendees can use to secure their rooms:
Make your reservation
Sponsorship Info
You can find more info about our sponsorship opportunities for this event here:
Sponsorship Info
Thank You To Our Sponsors
Location & Directions
*Sponsorship packages & pricing may be subject to change. Event sponsorship commitment, artwork for ad, logo and payment deadline is two (2) weeks prior to the event. Reservations must include all guest names a minimum of two (2) weeks prior to the event, or the Foundation will assume seats are donated. All sponsorships are non-refundable. Foundation events are held "rain or shine." The FCS Foundation is not responsible for cancellation of certain aspects of an event, including entertainment, due to inclement weather.